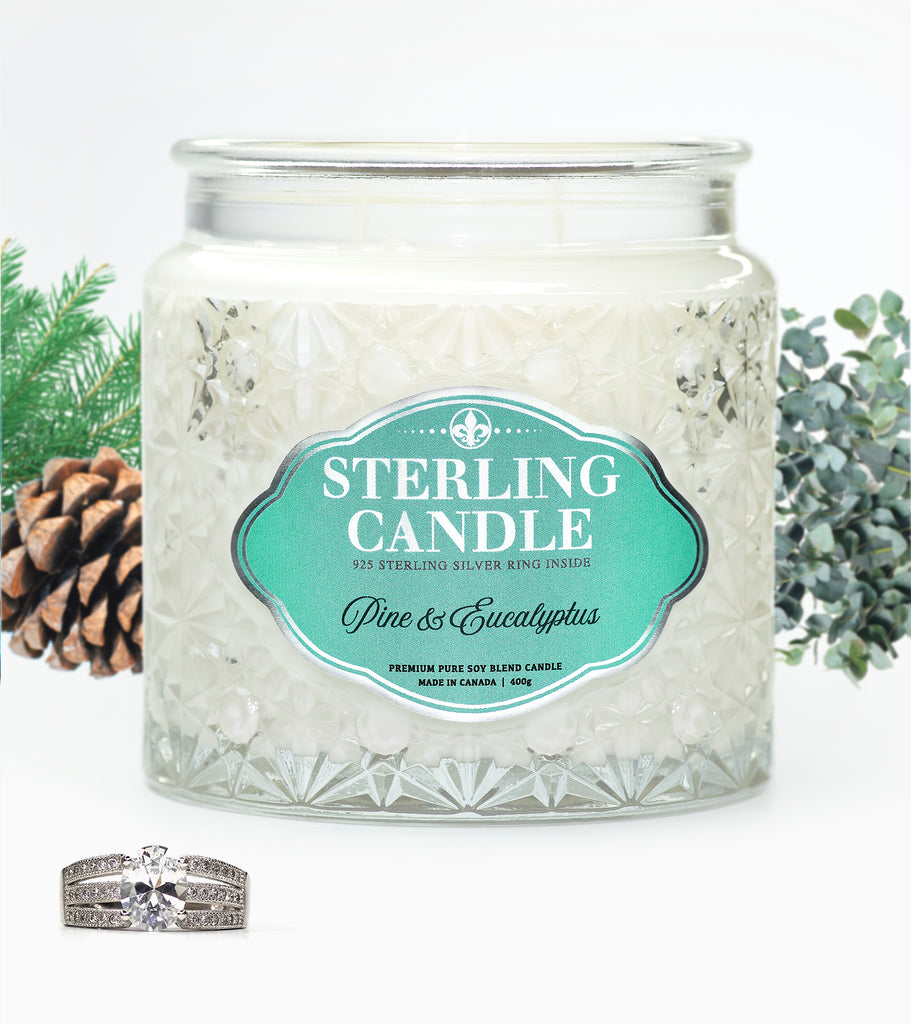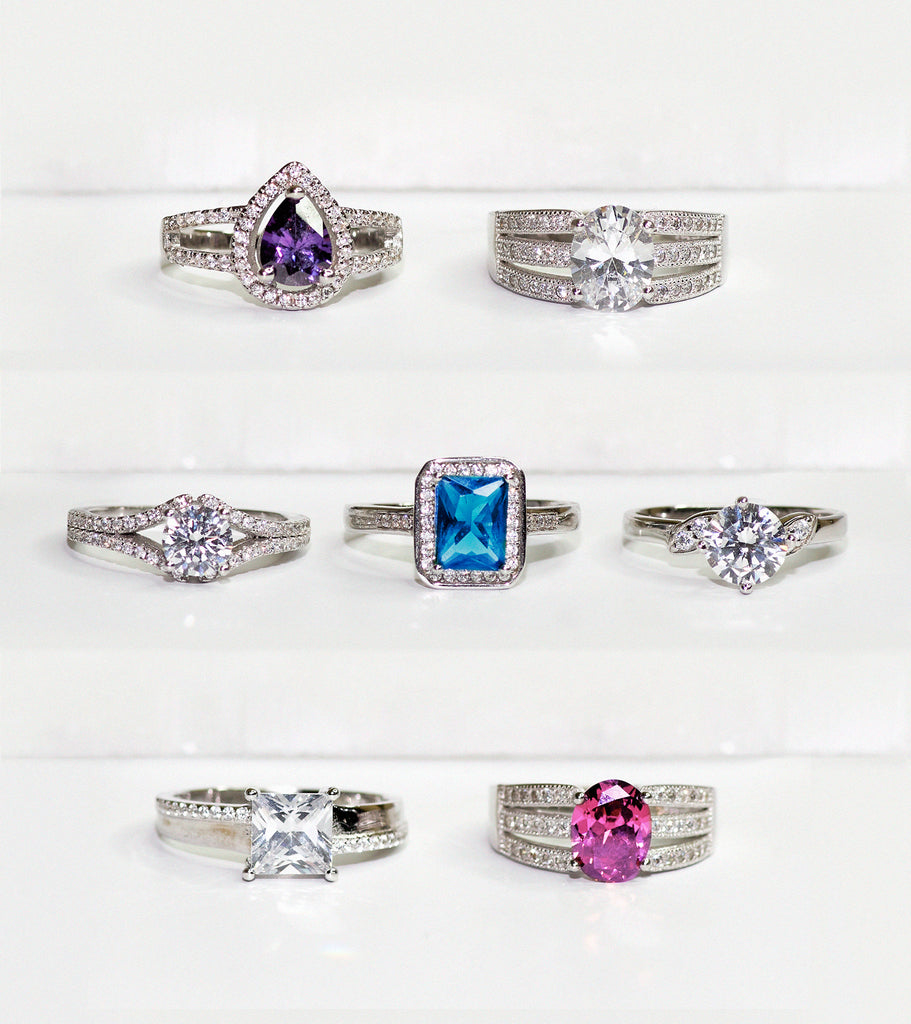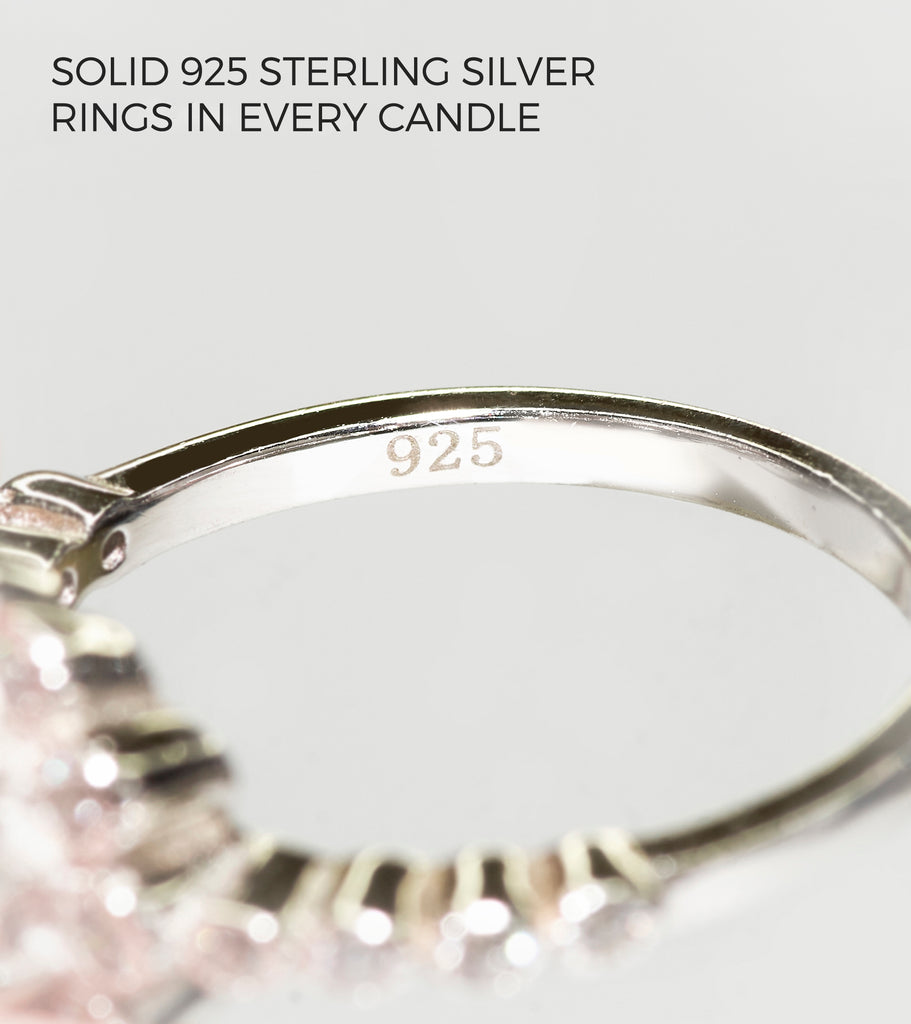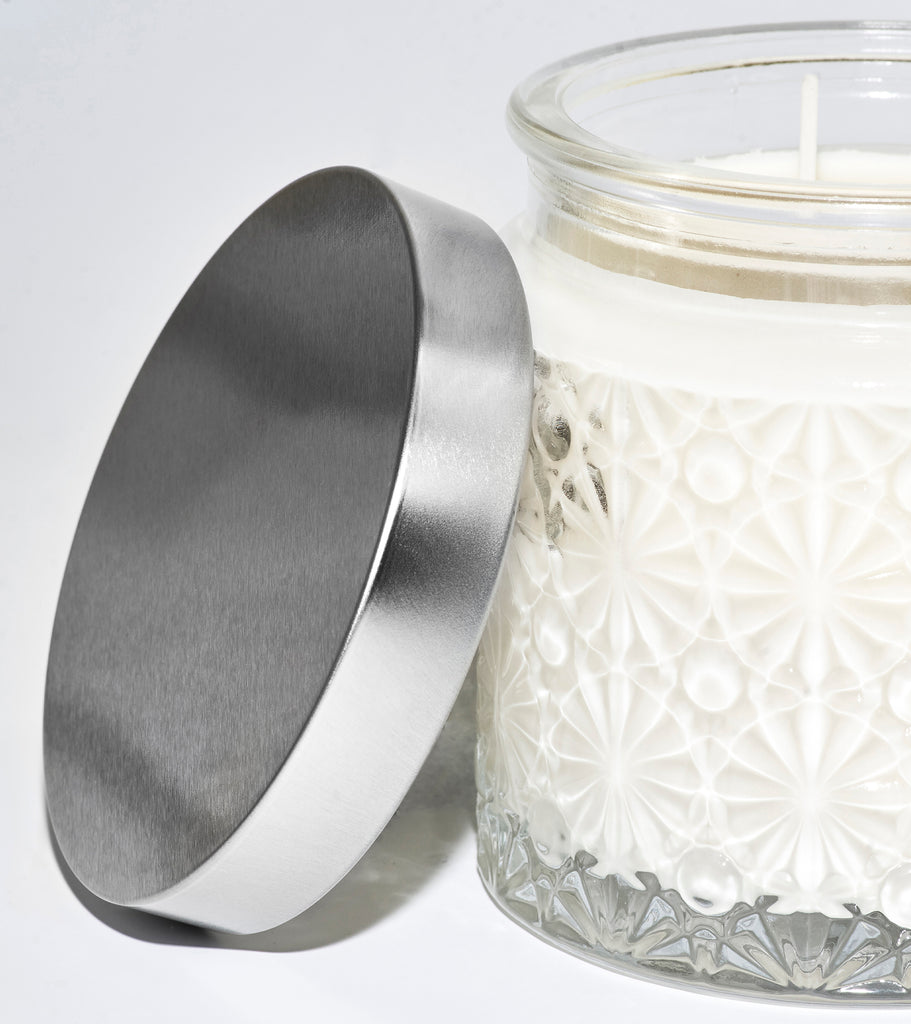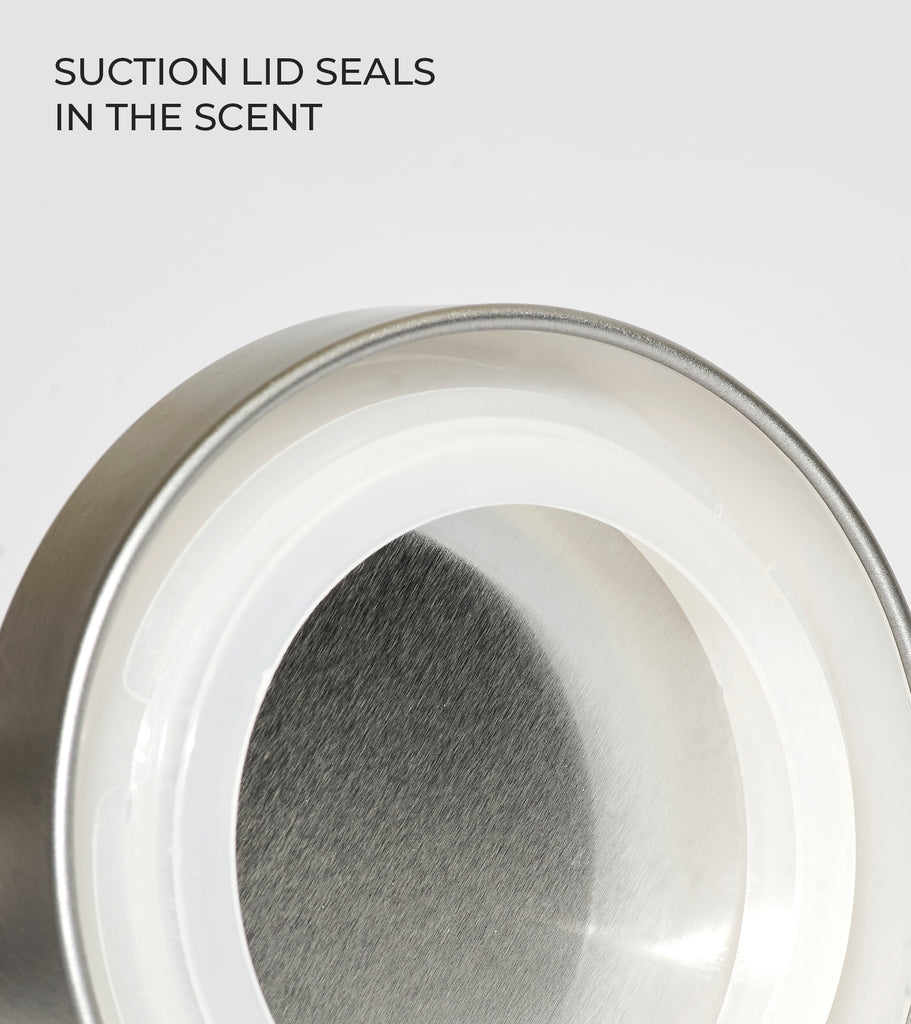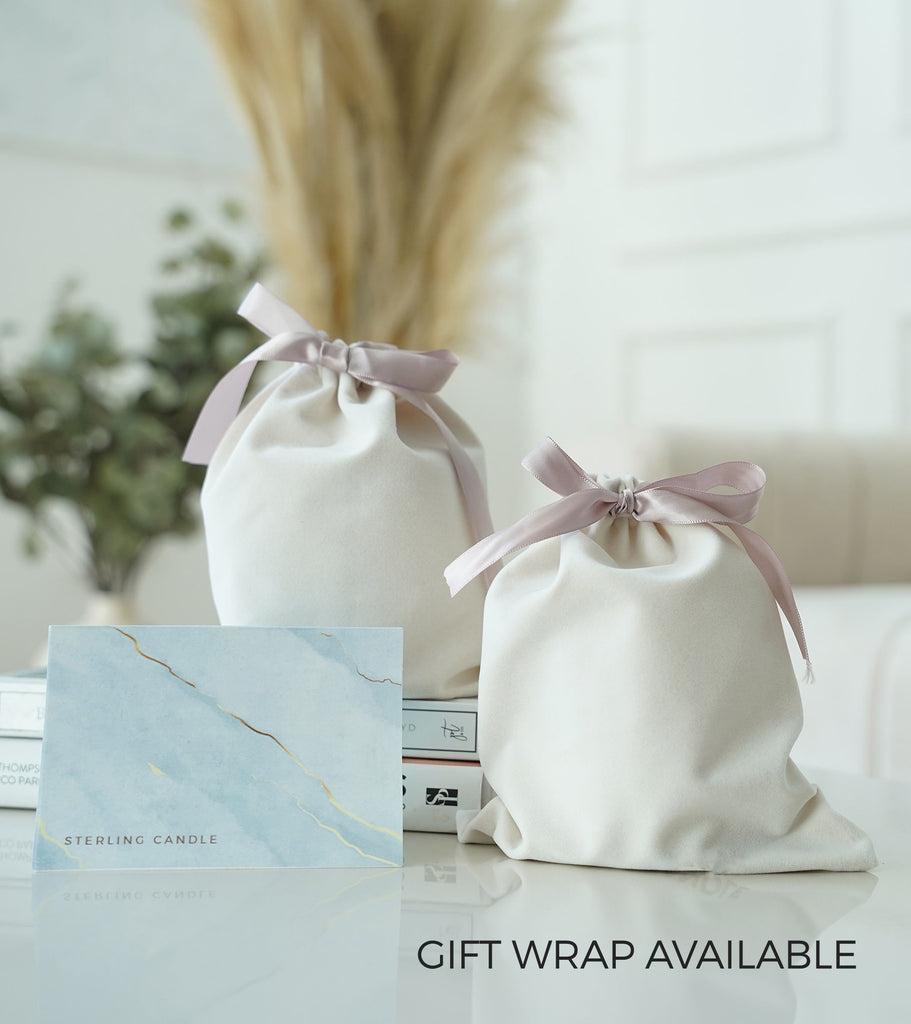 Pine & Eucalyptus Ring Candle
$24.95
$34.95
Bring home the magic of Christmas morning all season long with the enchanting aroma of freshly cut Christmas tree in a candle. Top notes of fresh pine, white spruce, and evergreen with the soothing base scent of eucalyptus. The perfect aroma to relax to after a long day of holiday errands.
Every Sterling Candle contains a solid 925 sterling silver ring valued over $50 and up to $5000.

Hand poured with our signature natural soy wax blend, each ring candle weighs 400g and has a burn time of 70 hours.
Pine and eucalyptus
I loved the smell of my pine and eucalyptus candle!! It made my house smell amazing, and I wear the beautiful ring everyday!
My Favorite Candle!
For me Pine Eucalyptus, with its fresh, foresty scent, isn't just for Christmas, it's for all year round! I just love the scent! And it's one of the stronger scents that Sterling Candles has. Most of the other scents are a bit too weak for me, and I end up adding more of my own essential oils to the candles to enhance the scent. I got the most lovely ring in the last Pine Eucalyptus candle! The stone isn't huge, and to me, that makes it look more expensive, not less expensive! The ring is absolutely beautiful! It's appraised at $230.00. I don't know if I agree with some of these appraisals, but to me this ring IS worth a lot.
In all my reviews I write that after having purchased a variety of rings in candles candles from many different sources, about a year ago, I stopped buying anything else except Sterling Candles. No one else can beat the quality of candle or jewelry that Sterling Candle produces. Don't waste your money buying from any other company.
Candle
This was just as promised. The candle had a clean smell that was a little more faint then I had hoped for,however it was still nice. The ring was very pretty it was fun to watch the process to get to it.
Calming Scent
I like the scent of this candle. The combination of pine and eucalyptus is calming to me. I'll definitely buy it again for Christmas, best for the ocasión. The ring is perfect for my pinky finger. I'm very happy with my purchase.
Gifted to a special friend
I sent this to a very special friend and she loved it... The ring fit perfectly and she's been wearing it ever since she took it out of her candle and unwrapped it... Highly recommend...