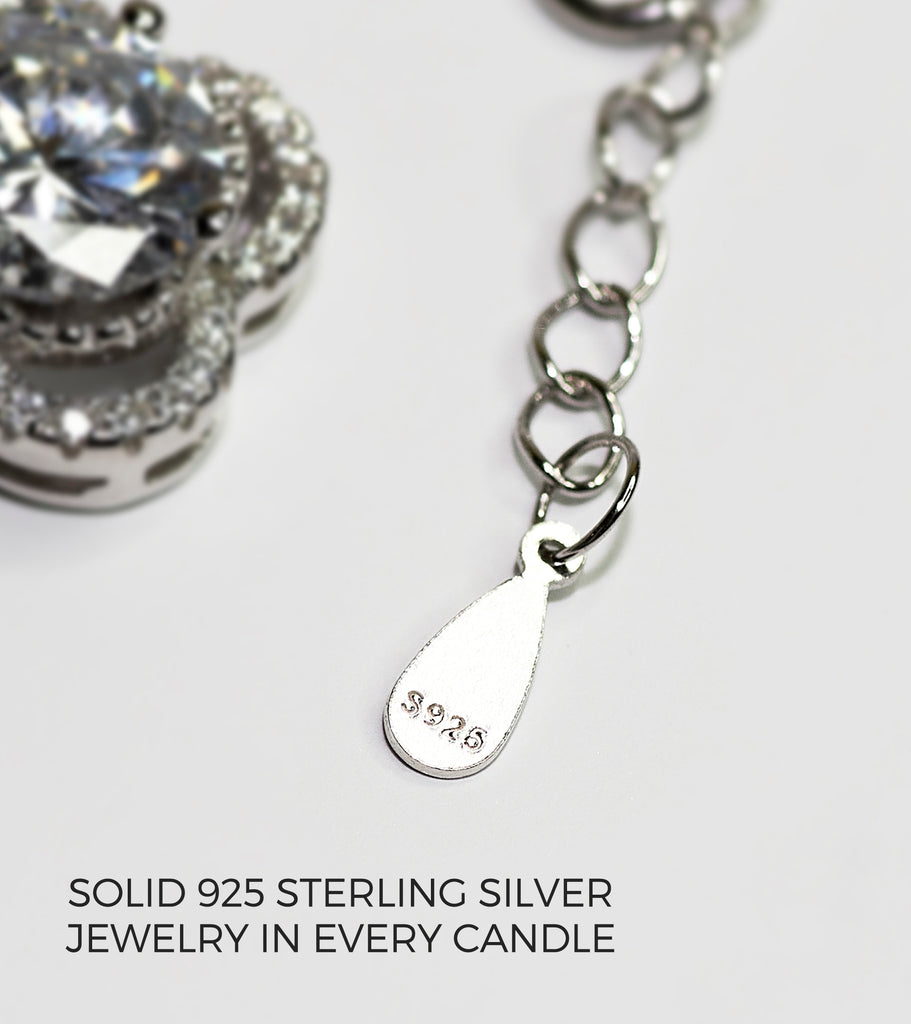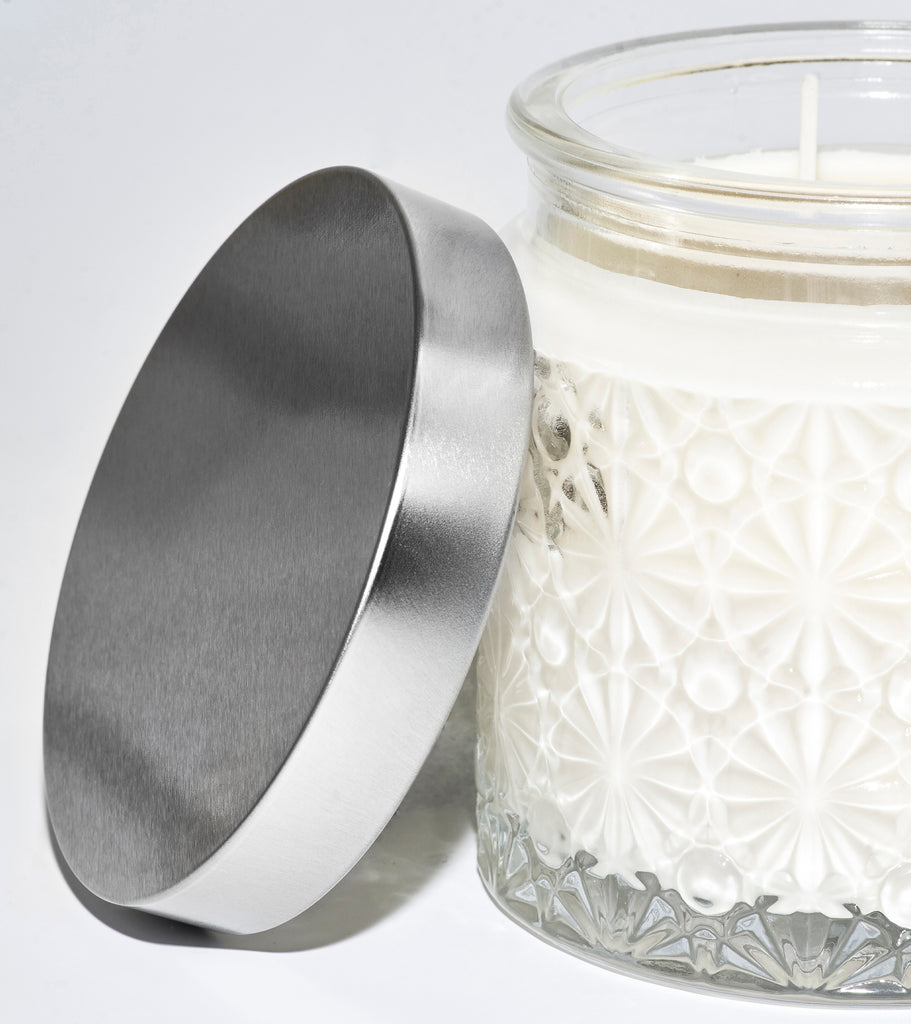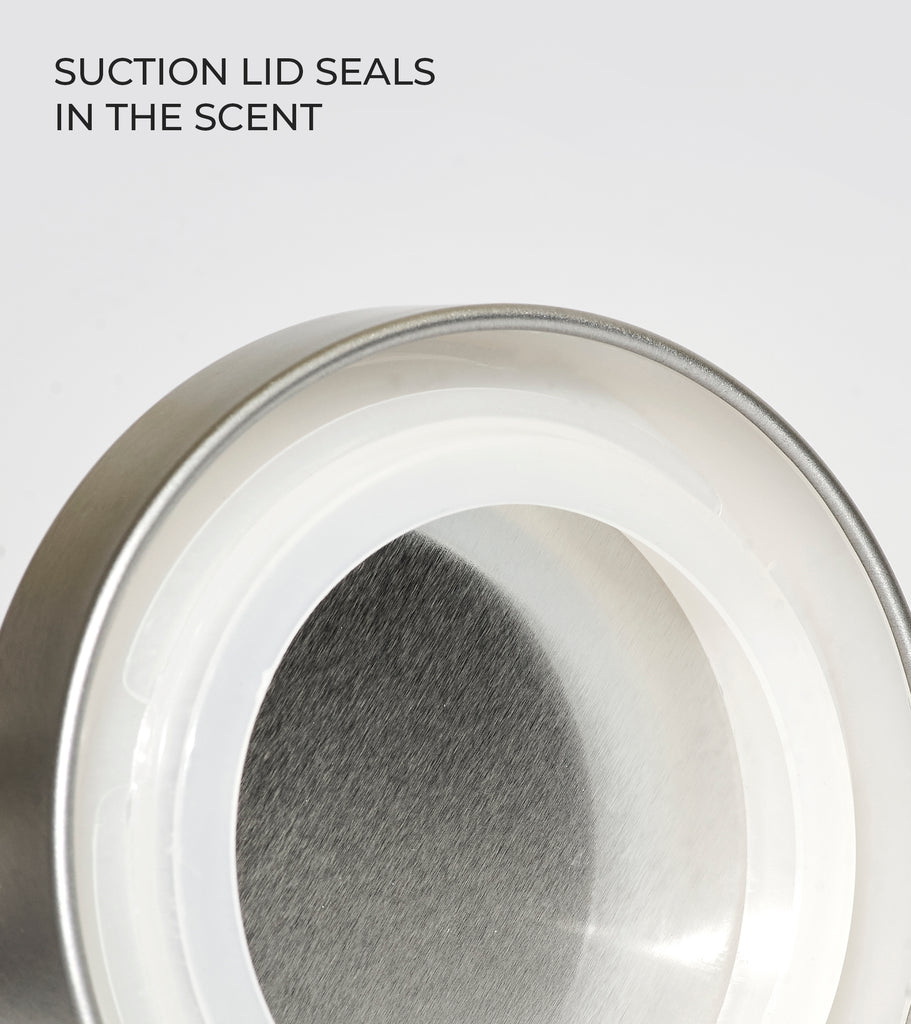 June Birthstone Necklace Candle
$29.95
$39.95
Indulge in this charming aroma that is the perfect blend of sugary and fruity goodness. Top notes of fresh Italian lemon zest with a heart note of juicy strawberries, this irresistible aroma rounds off with a base of cotton candy and sweet vanilla cream.
Alexandrite is an extremely rare gemstone that has been thought to bring good luck, fortune, and love. It is considered to be a birthstone of very good omen, and is said to strengthen intuition and imagination.
This special edition Birthstone Necklace Candle features an Alexandrite colored stone necklace made of solid 925 sterling silver valued over $100 and up to $5000.
Hand poured with our signature natural soy wax blend and the highest concentration of premium aroma oils, each necklace candle weighs 400g and has a burn time of 70 hours.
Fantastic!
Wonderful fragrance and beautiful necklaces!
Great!
I bought this as a mother's day/first birthday gift for my cousin whose son's first birthday is in June! She said the candle scent was amazing and she loved the necklace inside which ended up being worth $200! She was so happy!
June birthstone candle
I got two birthstone necklace candles, one June and one February. They were for my sister and her fiance. They loved them and my sister said they filled her whole bedroom with a wonderful scent. Both pieces of jewelry were appraised for over $150 I don't remember the exact amount, but they have asked me for more lol. Unfortunately I don't have a picture of them, I'll have to ask for pix and come back and update my review. Thank you Sterling candle for such great products. The candles were perfect gifts for Valentine's day/ birthday. And unlike some companies where just the chain is stamped .925, the charm on these were also stamped! And the necklace says Italy .925. they are gorgeous!!
Awesome gift!!
Gave a few of these as wedding gifts, let's just say no one was disappointed.