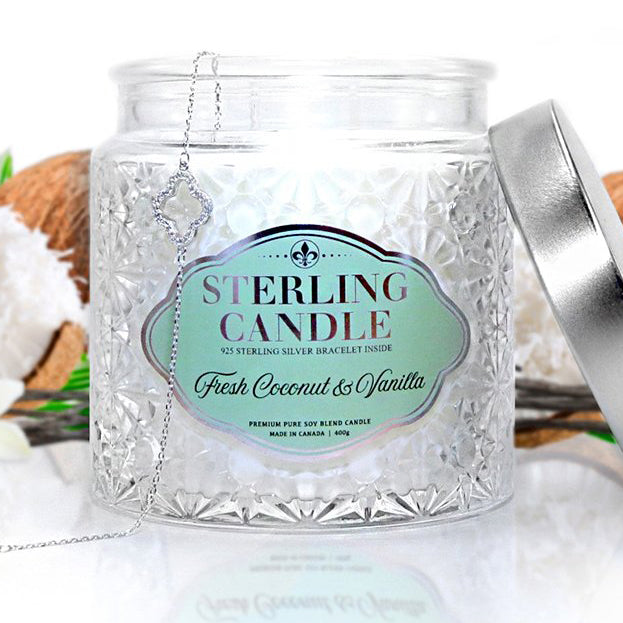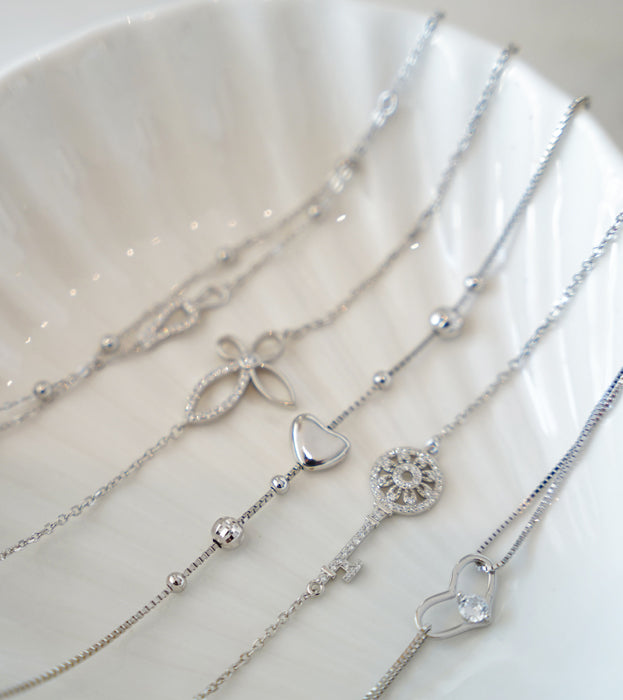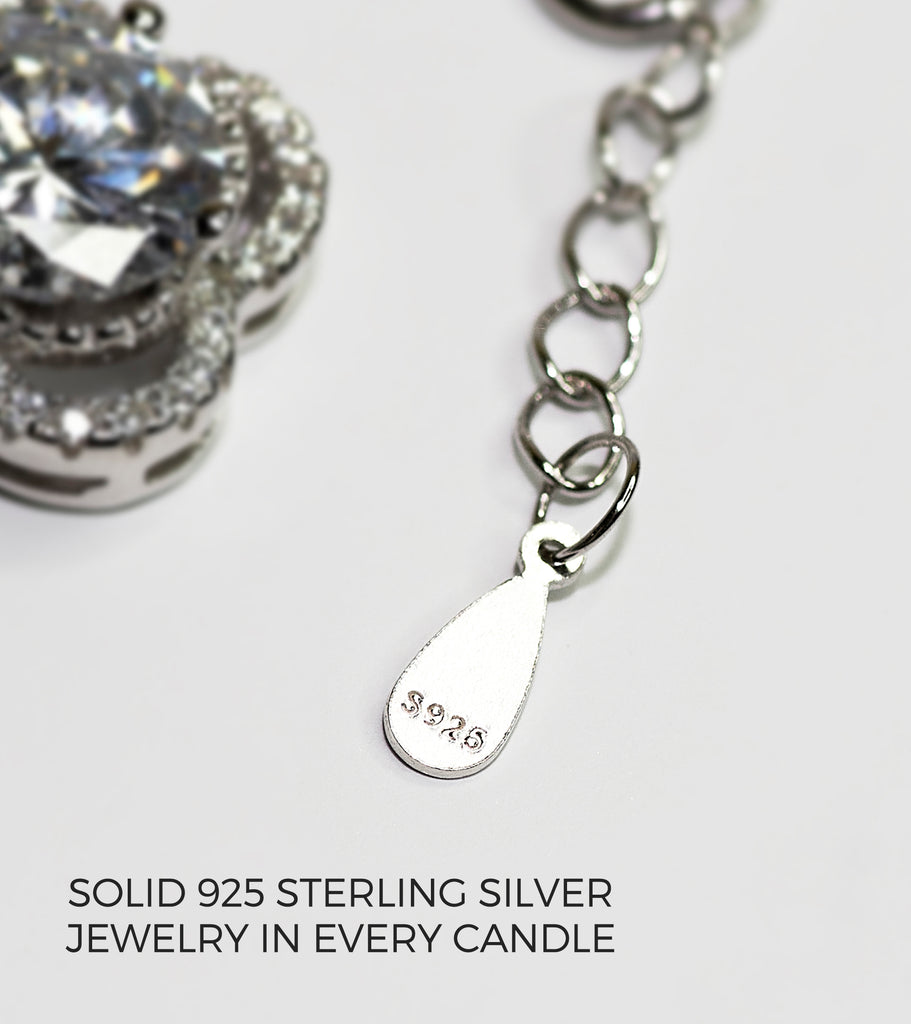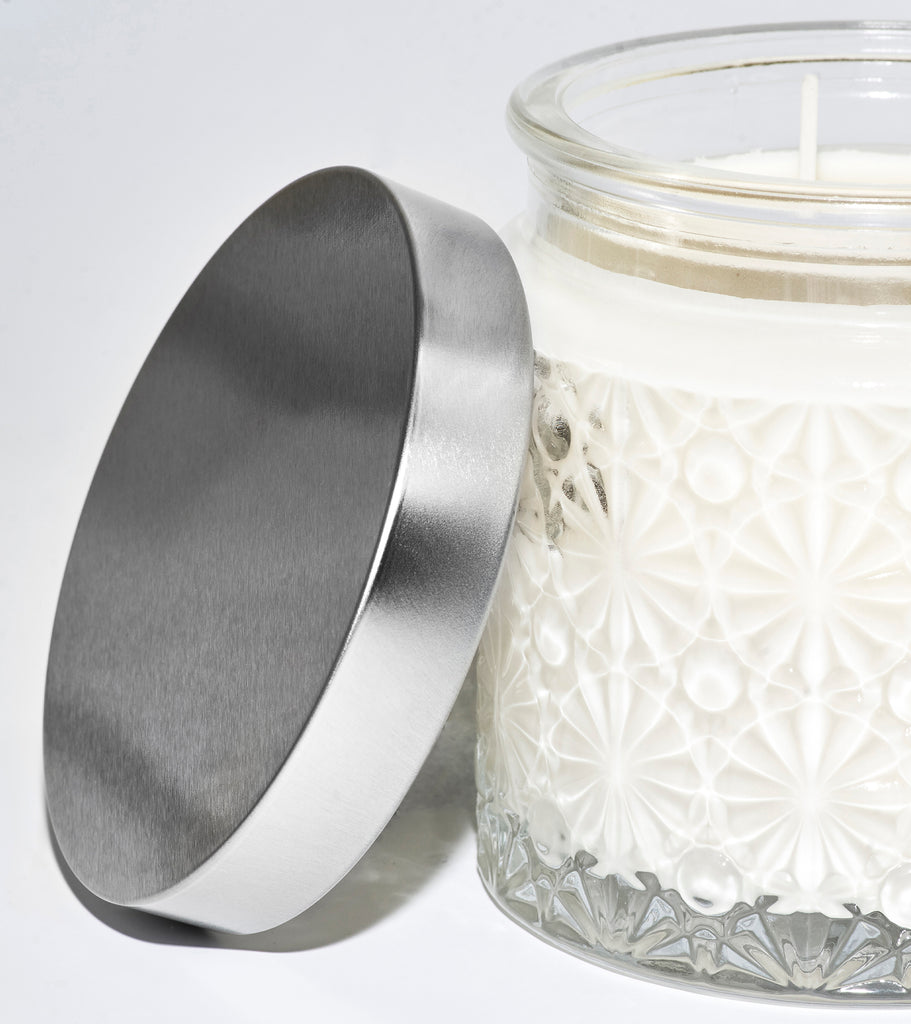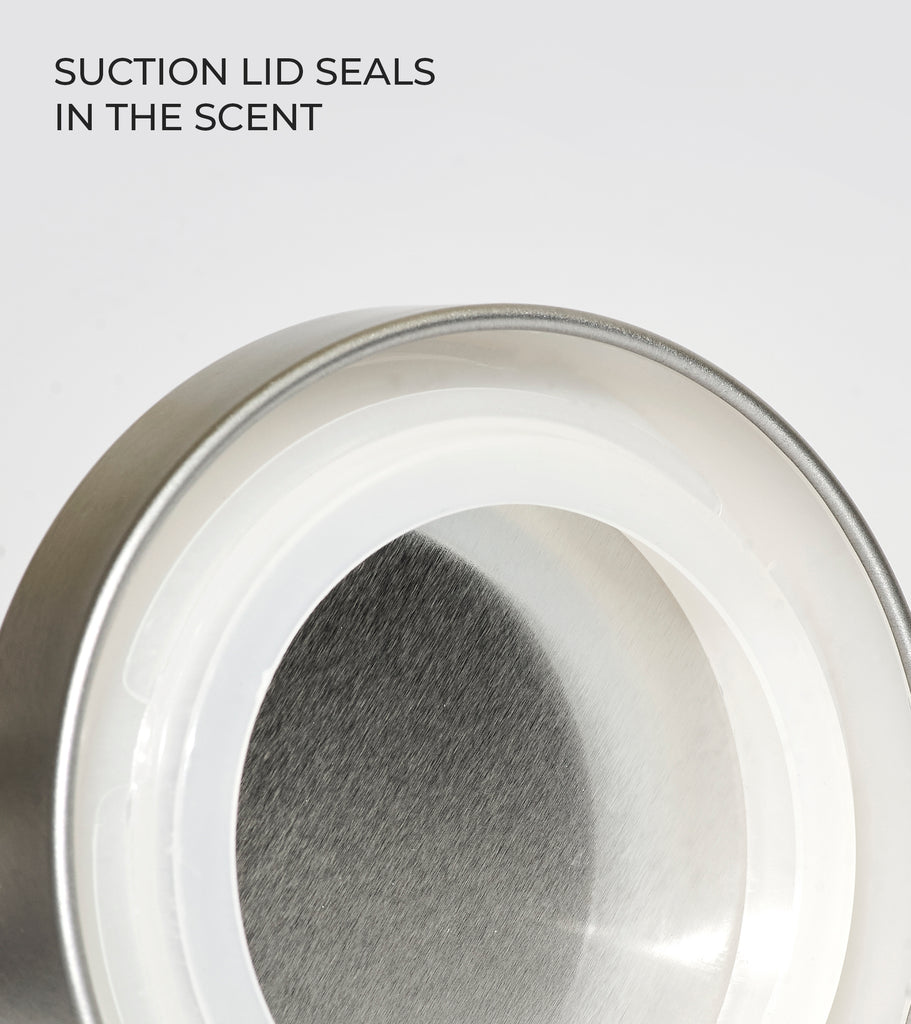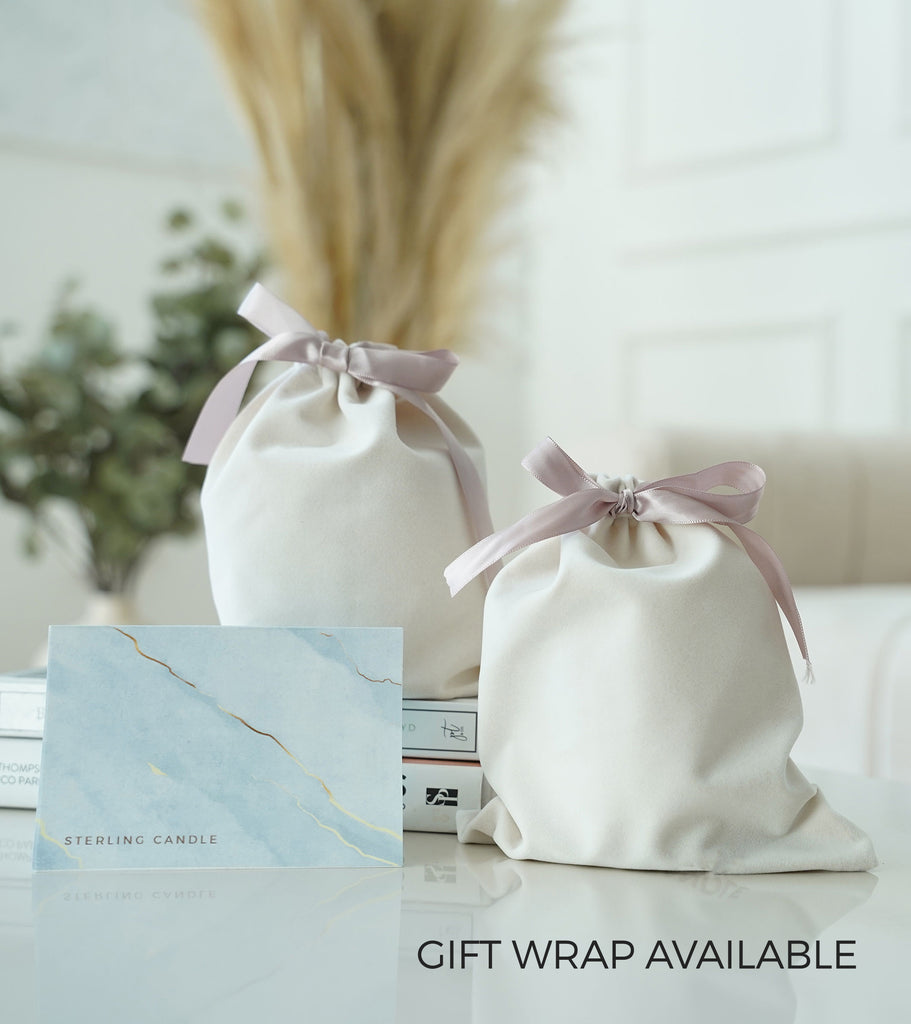 Fresh Coconut & Vanilla Bracelet Candle
$24.95
$34.95
Warm vanilla beans mixed with fresh coconut flakes makes this fragrance the ultimate island treat. This delectable aroma starts off with fresh cut vanilla beans and soothing peach blossoms, and ends with crisp coconut flakes and wild carnations.
Every Sterling Bracelet Candle contains a solid 925 sterling silver bracelet valued over $50 and up to $5000.
Hand poured with our signature natural soy wax blend and the highest concentration of premium aroma oils, each bracelet candle weighs 400g and has a burn time of 70 hours.
Amazing
I gave the candle as Christmas gift and the person loved the candle and the scent!
Vanilla and coconut candle
I absolutely loved my entire order I ordered four candles total and enjoyed every one of them. I gifted one and my friend was absolutely in love with her ring
Beautiful necklace
I gave these candles as gifts for christmas. Bother recipients were extremely excited. They said the candles burned for a long time! They were anxious to see the jewelry and once they finished burning. The jewelry did not disappoint it was delicate and beautiful. Thank you it was the perfect gift. Will be purchasing more soon for gifts!
AMAZING!
Smells wonderful, like essential oils, not overwhelming. Perfect blend of the two scents. Splashed some on me while getting ring and I smelled amazing all day! I recommend everyone try this scent. It's so worth it! And the ring is absolutely gorgeous!!
Candle review
Smells like male aftershave. Candle burns wonderful. Ring was okay. Nothing to write home about. Container is beautiful. Long lasting candle. Pure white color