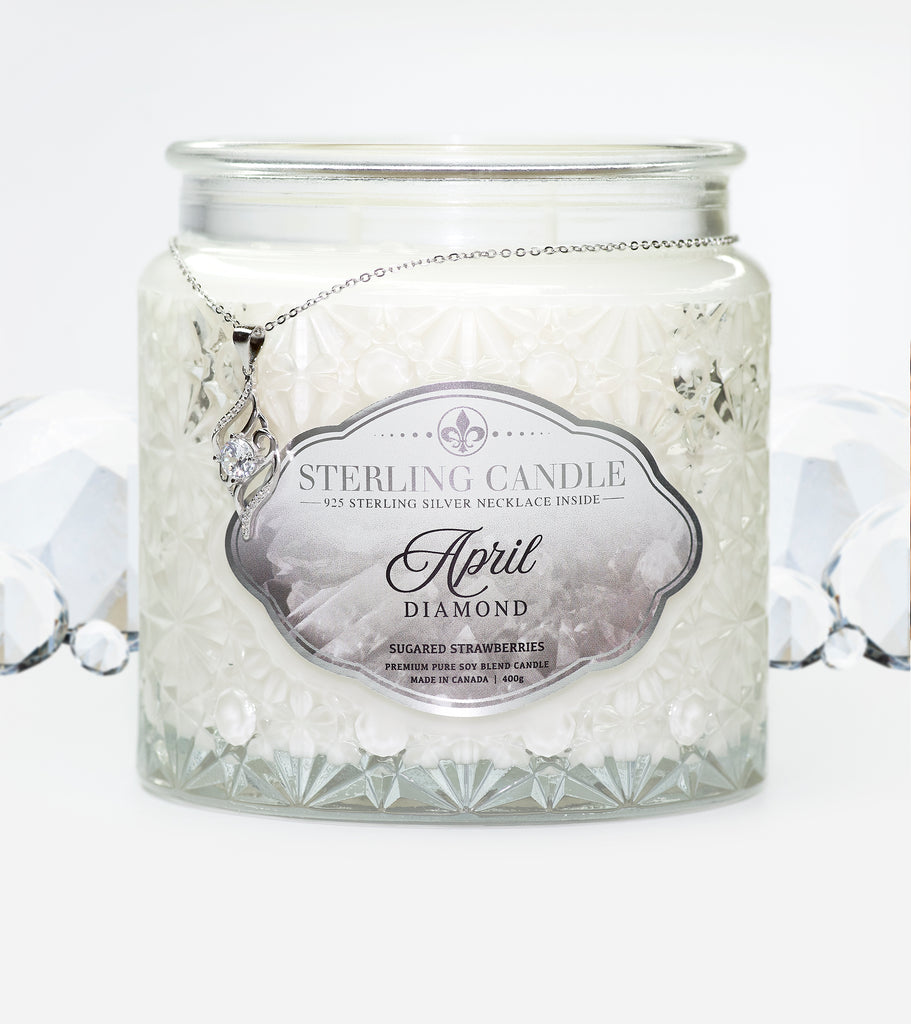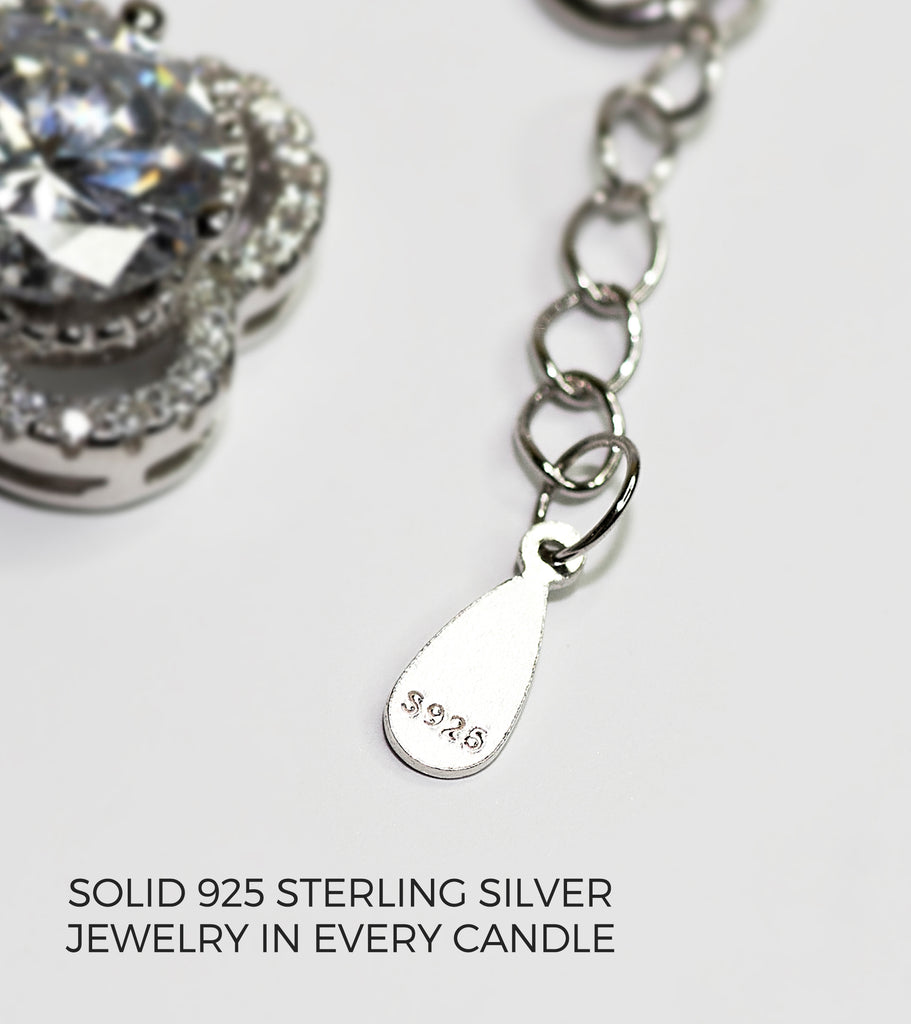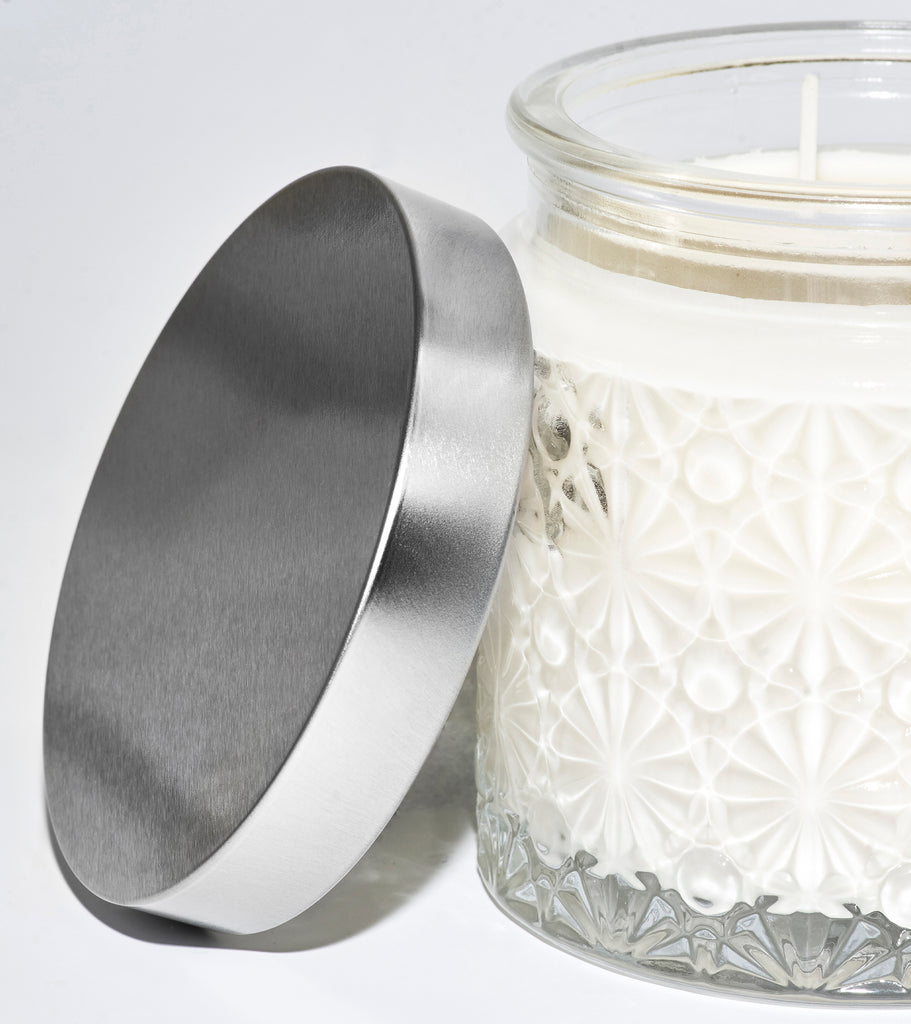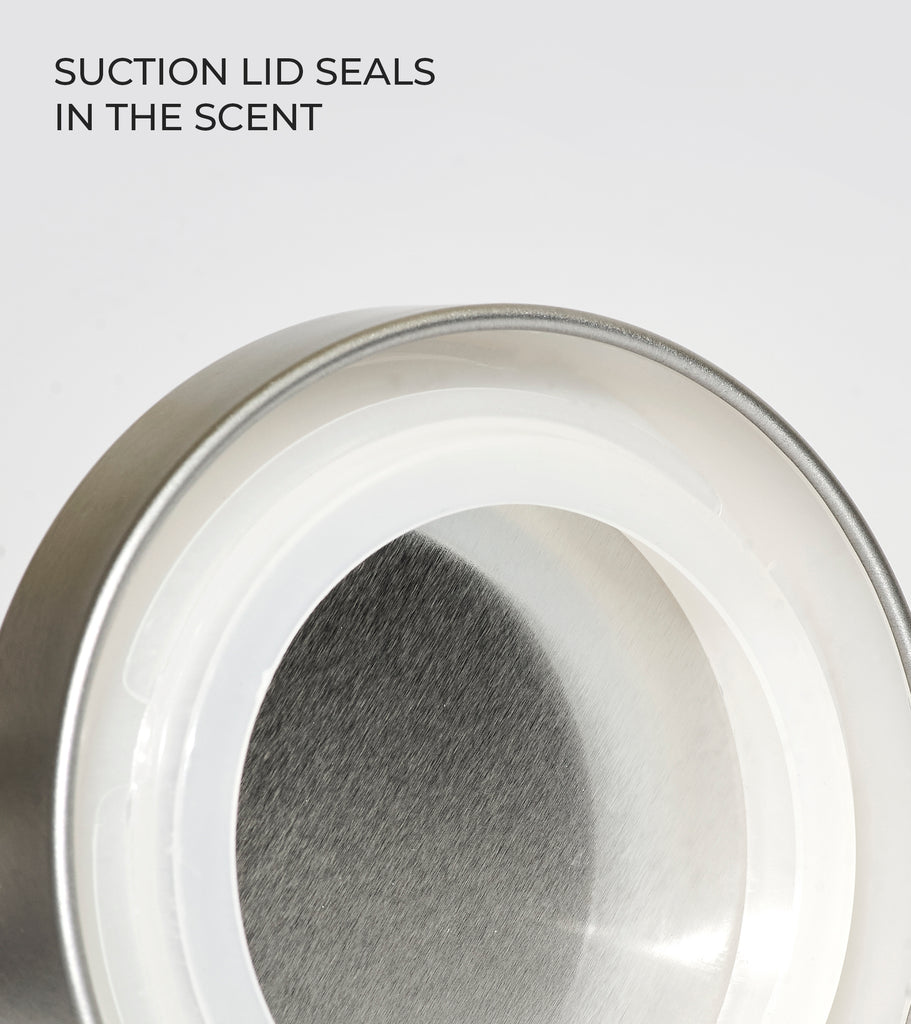 April Birthstone Necklace Candle
$29.95
$39.95
Indulge in this charming aroma that is the perfect blend of sugary and fruity goodness. Top notes of fresh Italian lemon zest with a heart note of juicy strawberries, this irresistible aroma rounds off with a base of cotton candy and sweet vanilla cream.

Diamond is said to symbolize purity, eternity and courage. The beauty and brilliance of a diamond is unparalleled, which signifies true love, strength, and romance.
This special edition Birthstone Necklace Candle features a Diamond colored stone necklace made of solid 925 sterling silver valued over $100 and up to $5000.
Hand poured with our signature natural soy wax blend and the highest concentration of premium aroma oils, each necklace candle weighs 400g and has a burn time of 70 hours.
REAL silver
I really like the fact that your candles have REAL silver in them. I have bought 2 for myself and two as gifts. I highly recommend your candles to anyone that will listen.
Great candle great necklace
Candle smelled great not over powering but strong. The necklace was really pretty too.
birthstone necklace
I had ordered 3 birthstone candles,,, the only one I have tried so far was December,. the necklace I received was a beautiful stone in a really nice setting ,,I love it ,, The candle had a nice scent and did fill the room with a pleasant smell .Was pleased with my order and would definitely order again! The only down sides were that one wick didn't burn as well as the other,, and it seems u can only check the code on the Canada website?.